About this adventure
Une soirée anniversaire, une demande en mariage, une réussite à un examen !!! Conduite en style en Maserati Levante jusqu'à la table du restaurant gastronomique que nous pouvons réserver tout spécialement pour vous. A la fin du repas votre chauffeur vous conduira pour une promenade "Bordeaux by Night" avec arrêt photo souvenir au Miroir d'eau/Place de la bourse ou nous vous offrirons une coupe de Champagne pour finir cette soirée inoubliable.
Place de la bourse Bordeaux by night .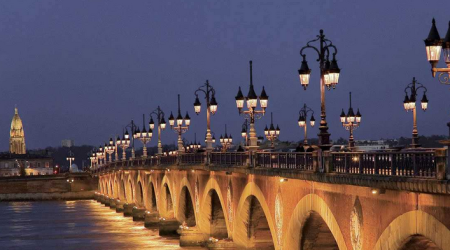 Pond de pierre Bordeaux By Night.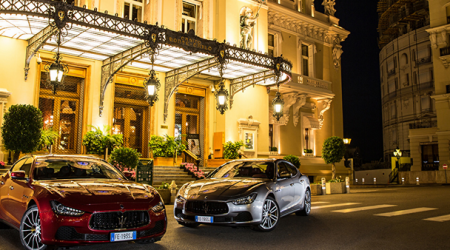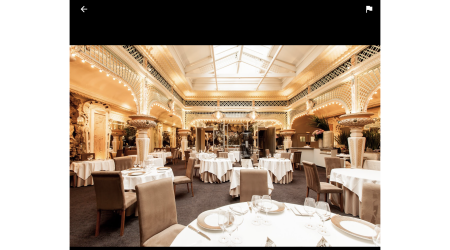 Option : Dinner « The gastronomie » en quatres services @ Le chapon fin restaurant Bordeaux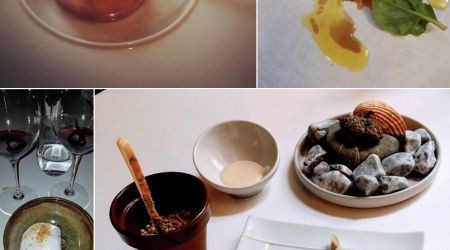 Exemple de présentation des plats du restaurant Le chapon fin Bordeaux.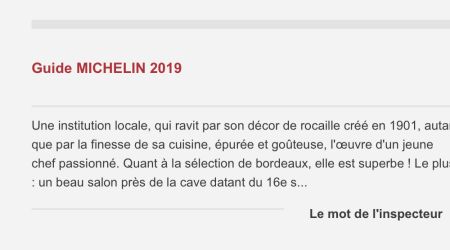 Commentaire de l'inspecteur du guide Michelin sur le restaurant Le Chapon Fin.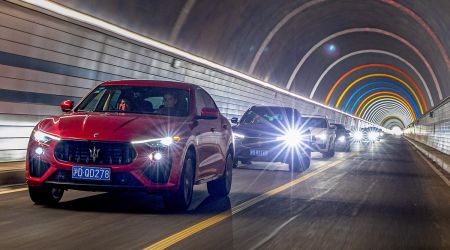 ---
Sommelier International primé j'ai notamment été finaliste du 2002 Trophée Bollinger du meilleur sommelier d'Irlande et je suis devenu le sommelier personnel pendant 3 ans de U2 le fameux groupe Irlandais. Je suis un amoureux de la gastronomie et des vins mais aussi des belles voitures et de Bordeaux. J'ai donc tout naturellement décidé de vous emmener vivre une aventure incroyable à la rencontre de ces trois mondes extraordinaires.
---
Si vous avez un désir particulier, un lieu privilégié ou un restaurant favoris n'hésitez pas à nous contacter en amont pour nous donner la possibilité d'organiser votre soirée parfaite.
---
DAY 1 · 18:00 − 19:00
Rendez vous place des Quinconces, briefing Maserati Levante et départ
Nous nous retrouverons au bas du monument des girondins place des Quinconces pour un briefing sur le déroulement de la soirée.
DAY 1 · 19:00 − 22:00
Dinner en quatre services au Chapon Fin avec le menu « The gastronomie » ou restaurant Libre
Le paiement du restaurant est à votre charge.
Notre partenaire , Le Chapon Fin est Une institution à Bordeaux, qui ravit par son décor créé en 1901, autant que par la finesse de sa cuisine, épurée et goûteuse, l'œuvre d'un jeune chef passionné. Accueil « voiturier » VIP au restaurant ou le menu « The gastronomie » en Quatre services vous sera servi.
D'autres options de restaurant possible (nous contacter au moins 48 heures à l'avance).
DAY 1 · 22:00 − 23:00
Tour de "Bordeaux by night" in style Maserati
A la fin de votre repas votre chauffeur viendra vous chercher pour une promenade by night sur les quais en Maserati pendant près d'une heure durant laquelle vous vous ferez conduire autour du centre ville de Bordeaux. La soirée se finira par un arrêt pour prendre des photos souvenir au "Miroir d'eau/Place de la Bourse" en savourant une coupe de Champagne offerte.
---
There are 8 spots available on this adventure.
---
---
---
---
---
Drinks: Coupe de Champagne offerte au moment de la photo souvenir.
À part la coupe de champagne offerte, les autres boissons et vins sont à régler séparément directement auprès des établissements partenaires.
---
---
About the Host, Cedric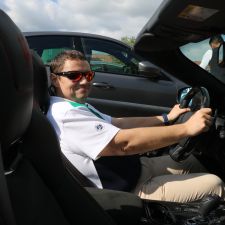 Bordeaux. Sommelier International primé finaliste du Trophée Bollinger et sommelier personnel de U2
Member since 17-05-2019
---