A propos de cette annonce
Hosted by Cedric Annino French international Sommelier you will be privately driving an exclusive sport car for the day - Maserati Levante on the road of the most prestigious Bordeaux's classified growths. Along the journey, you will be meeting with the authentic personalities who shaped the history and the fame of theirs terroirs and the French gastronomy across the world.
This one of a life time exclusive all inclusive road-trip will be punctuated by tutored wines tasting, Dolce Vita garden party Gourmet Lunch and the visit of several Classified growth in 1855 .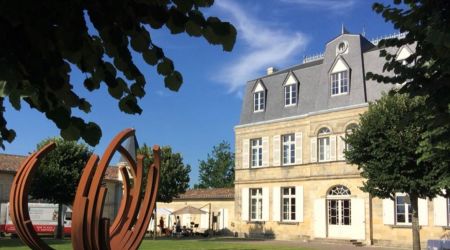 Château Malescasse -Cru Bourgeois - Lamarque en Medoc-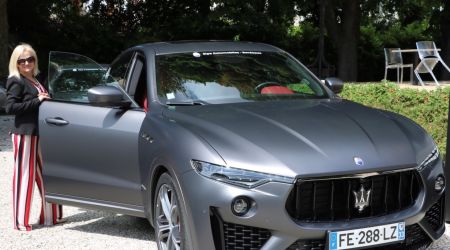 Madame Annino la Dolce Vita in Maserati @ institut Bernard Magrez.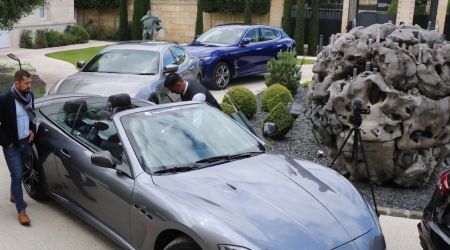 Maserati Wine Trip *2019 @ La Grande Maison de Bernard Magrez.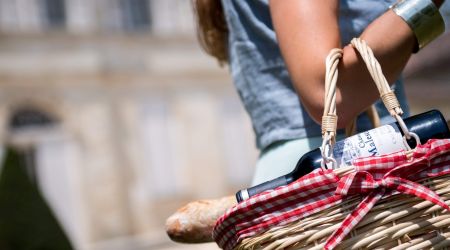 La "Dolce Vita-garden Partie" @ Château Malescasse Cru Bourgeois Haut Medoc".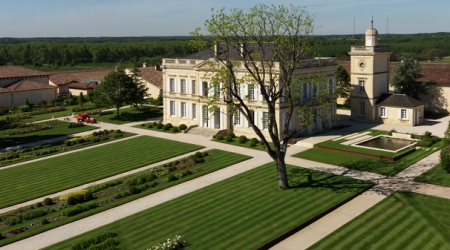 Château Gruau-Laroze -2nd Cru Classés en 1855 -Saint Julien- @the panoramic elevator.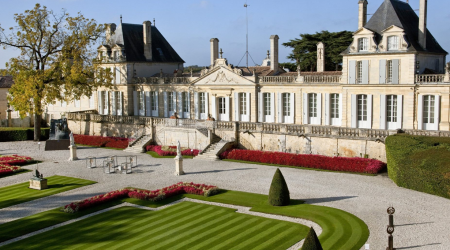 Château Beychevelle - 4th Grand Cru Classés en 1855. @ the"Petit Versailles of the Medoc".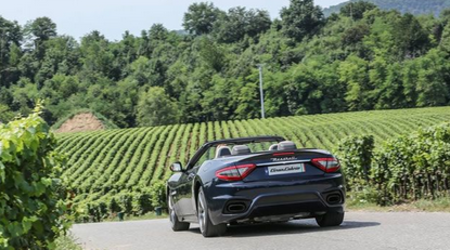 See you soon @The gastronomie Wine adventure Tours.
---
À propos de votre organisateur
Award winning French Sommelier with more than 20 years of experience, I travelled throughout Europe working in luxury hotels and this is how for 3 years I became the personal sommelier for Bono and The Edge of the mythical group U2 (fine connoisseurs of Bordeaux wines). I was finalist of the Bollinger trophy - 2002 best sommelier in Ireland award in Dublin.
---
JOUR 1 · 08:00 − 09:00
Briefing and key's handling
Meeting, briefing and departure from your hotel toward the Medoc Valley to discover
Château Margaux, Palmer, Latour, Lanessan, Branaire Ducru, Beychevelle, Pichon Baron, Pichon Contesse, Latour, Mouton Rothschild, Cos d'estournel.
JOUR 1 · 10:00 − 11:00
Château Dauzac 5th Crus Classés - Margaux -
Château Dauzac -Margaux - is Definitely the most eco-orientated propertyof the valley with an exceptional 120-hectare estate Château Dauzac invites you to discover what a magical place it is.
You will discover The garden, wine making facilities and be able to taste some of the finest wines from the poperty during a tutored wine tasting.
JOUR 1 · 12:00 − 14:00
« Garden party la DOLCE VITA » @Château Malescasse - Cru Bourgeois Haut Medoc - Haut Medoc-
You are invited to  a « Garden party la DOLCE VITA @Château Malescasse » with a gastronomic lunch basket to share in the beautiful garden of the Château.
you will be showed around this beautiful property of the haut medoc and the visit will finish with a tutored wine tasting of several vintages of the Château top wines.
OPTION : Gastronomic Luncheon @ Café Lavinal. Consult us for details. ( gourmet luncheon at the small square of Bages, where Café Lavinal stand. This restaurant in the preferred spot for winemaker and locals who meet their to share a generous fine cuisine at the heart of the terroir of the classified growth of Pauillac wines.
Julien Lefebvre executive chef of 1* Michelin restaurant of Château Cordeillan-Bages took over the lead of the kitchen in 2018 and obtained instantaneously his first award with the Bib Gourmand from Michelin guide.
*wines are not included).
JOUR 1 · 14:00 − 15:00
Château La tour Carnet, 4th Crus classés - Haut Medoc -
Visit of the 12th century Medieval Château owned by Bernard Magrez, followed by the tasting of its best wine.
JOUR 1 · 15:00 − 16:00
Château Gruaud Laroze 2nd Crus classés - Saint Julien -
Le Château Gruau Laroze - St Julien - one of the most iconic château of the valley, at the top of the wine technologies , you will discover from the top of the panoramic elevator all the valley of the medoc , we will visit the ageing cellars , the wine making facilities and finaly the oenotheca where all old vintages are keep back to last century. Finaly you will follow a tutored wine tasting of two top wine of this 2nd crus classés.
JOUR 1 · 16:00 − 17:00
Photo shoot @Château Cos d'Estournel –Saint estephe -
Photo shoot at Château Cos d'Estournel – Pauillac. Definitely the most unusual château of the valley, a jewel of Birman/Thai architecture built in 1820 by the Saint Estephe's Maharadjah Louis-Gaspard d'Estournel.
JOUR 1 · 17:00 − 18:00
Back to your hotel
Back to your Hotel together with millions of memory's and outstanding images in your head.

NB : in holidays periods some property's can be closed or privately booked for event such as wedding in that case we will organized the visit of an alternative Château for you.
OPTION : visit and wine tasting 1th Grand Crus classés Mouton Rothschild or Château Margaux +100€ per person.
---
Il y 4 place(s) disponible(s) pour cette aventure.
---
---
---
---
Dégustations : all wine tastings and Visit are included in this tour
---
Repas : Lunch @Château Malescasse
---
Boissons : Minéral water and and 1/2 botle of wine per couple of guess is supplied in the gourmet lunch basket.
---
---
À propos de l'organisateur , Cedric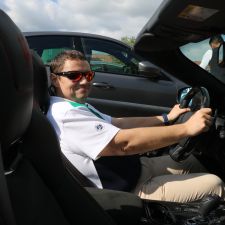 Bordeaux. Sommelier International primé finaliste du Trophée Bollinger et sommelier personnel de U2
membre sur le site Thegastronomie.com depuis le 17-05-2019
---